The Morricone Duel - The Most Dangerous Concert Ever (2018) Blu-Ray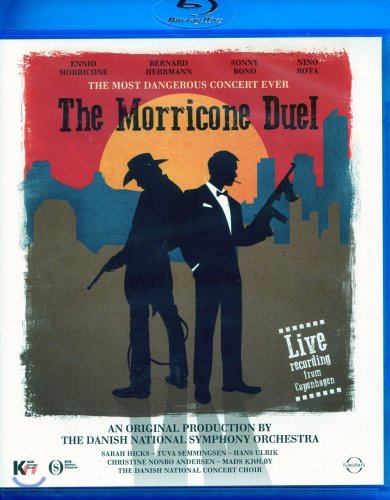 Description: The Wild West meets the soulful sound of Italy. Fearless New York gangsters meet cowboys from the dusty prairie. Godfather meets Taxi Driver. And the magic of cinema meets the rich sound of a first-class symphony orchestra. This exclusive live concert production presents a unique selection of movie classics - from Sergio Leone's iconic Spaghetti Westerns to modern mafia masterpieces by Francis Ford Coppola and the cult movies of Tarantino. The Danish National Symphony Orchestra is conducted by Sarah Hicks and joined by a fistful of strong guest artists for this premiere performance of the authentic soundtracks by composer legends Ennio Morricone, Nino Rota, Sonny Bono and Bernard Herrmann.
Solo performers: Tuva Semmingsen mezzo-soprano | Hans Ulrik saxophone | Christine Nonbo Andersen soprano | Mads Kjølby guitars.
Source:

Genre:Soundtrack
Quality:Blu-Ray | 1080i
Format:M2TS | 29.5Mbps
Length:01:10:38 | 19.05Gb
Video:H.264 | 1920x1080 | 16:9 | 29.970fps
Audio 1:LPCM | 2304kbps | 48kHz | 2 channels: L R
Audio 2:DTS-HD MA | 4248kbps | 48kHz | 6 channels: Front: L C R, Surround: L R
Language:English
Ennio Morricone:
01 - The Big Gundown
02 - Inglourious Basterds
03 - A Fistful of Dollars
04 - The Hateful Eight
05 - Once Upon a Time in the West
06 - The Untouchables
07 - The Good, the Bad and the Ugly
08 - Once Upon a Time in America
09 - The Sicilian Clan
10 - For a Few Dollars More
Bernard Herrmann:
11 - Taxi Driver
Sonny Bono:
12 - Kill Bill
Nino Rota:
13 - The Godfather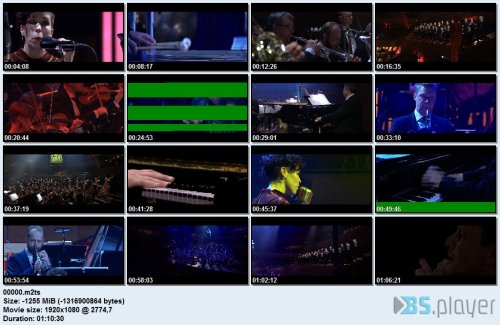 Files are subject to expiration and can be automatically deleted if their not downloaded 30 days after the last download.