Purikura Daisakusen (1997) - Laforga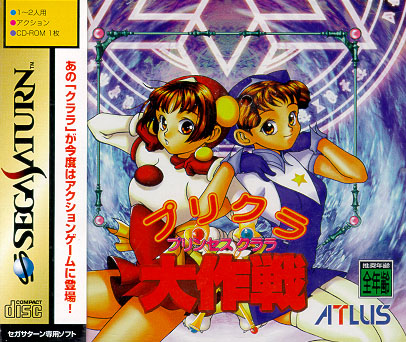 Titulo:Purikura Daisakusen
Linguagem:

Ano Lançamento:1997
Região: JP
Tamanho:128.00 MB
Genero:Acção
Purikura Daisakusen (translation: Purikura Great Tactics), also known as Princess Clara Daisakusen, is an arcade game made by Atlus. "Purikura", which is also the name of a type of photo booth also made by Atlus in this case, is an abbreviation of "Princess Kurara", of the Power Instinct series, who stars in this action shooter spin-off. It was released in the arcades in 1996 and received a Sega Saturn port later on in the year.
:cloudstor:
Comentem ou deixem um obrigado, incentiva a postar e aumenta a auto-estima!!..